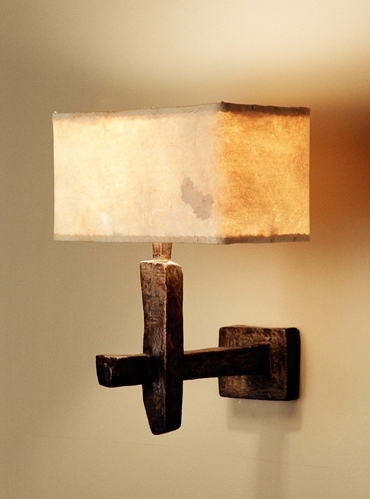 Single Criss-Cross Bronze Wall Light
by Hannah Woodhouse
Made in lost wax cast bronze Single Criss-Cross is available in pale brown, dark brown or grey bronze, is stamped by the foundry and signed by the artist. The shade is available in eucalyptus bark paper, silk or glazed linen.
Bronze light: H. 27 cm, Backplate 14 x 11 cm, Protrusion 28 cm.
Shade: W. 30 cm, H. 17 cm, Depth 15 cm.
The Single Criss-Cross Wall Light has been used by architects, interior designers in the most sumptuous interiors all over the world. The Single and Double Criss-Cross in bronze were commissioned by Olga Polizzi in her recent refurbishment of BROWNS HOTEL.