Plaster Casting Workshops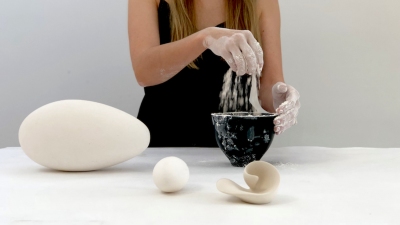 We are now open for bookings for our plaster casting workshops. This is a unique experience in which participants learns to mix and pour plaster into a mould. You will create a small plaster cast of one of Hannah's iconic wall sconces - Shell, Tulip or Ovoid. After only half an hour the plaster hardens enough for us to de-mould and hand finish our pieces, before taking them home wrapped delicately in acid-free tissue. Hannah will explain a little about the history and use of plaster in sculptural and interior applications, and she will also show you her collection of hand made sculptural lighting, in the studio. Tea, coffee and snacks are included and each workshop lasts approx. 2 - 2.5 hours.
Please get in touch for more information.
10 February 2018