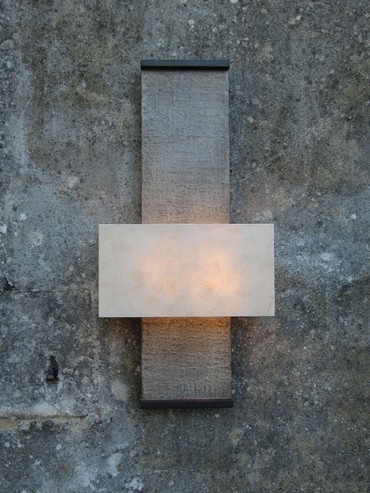 Nuit de Chine Wall Light (faux bronze) with Eucalyptus Paper Shade
Hand Made Architectural Wall Light in faux bronze with eucalyptus paper shade. Hannah has worked with bronze for over 20 years and has developed this beautiful faux bronze finish and she individually textures and colours each light. Available in 3 colours : pale grey - warm brown grey - classic brown bronze.
Extra Tall H. 77 cm, Regular H. 70 cm or Compact H. 65 cm,. Total protrusion with shade 16 cm.
Shade availabe in 2 sizes: Wide (36 cm) houses 2 bulbs or Regular (31 cm) houses 1 bulb.